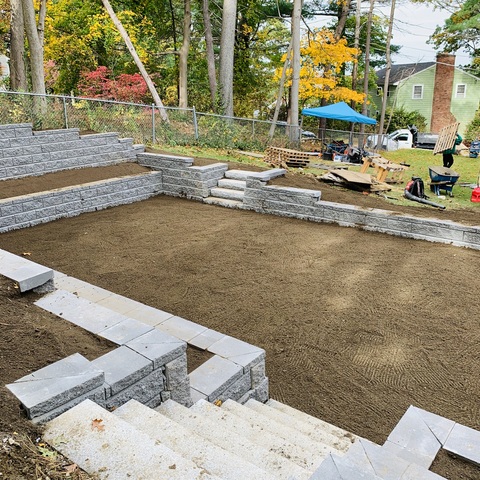 The process we follow at Roots 'n Shoots for commercial and residential landscape designing is pretty simple but impactful. It starts with a thorough visit to your site by the team of our professional designers.
Then, we ask for your preferences and expectations so that all your wishes come true in just the way you want. At last, after doing all the research work, we incorporate a results-driven plan to bring a big smile to your face.
---
What Are The Benefits Of Proper Landscaping Design?
Landscape design offers many benefits, but here are some of the most important ones to highlight. 
Creating A Fully Functioning Outdoor Living Space

: Proper landscape design ensures you make the most of your yard. Areas that are currently unused can be given new life with the right fixtures or furniture.
Boost The Value Of Your Property

: Landscaping is an important part of making a good first impression. After all, before people even see the inside of your home or business, they see your lawn. Having beautiful landscaping increases curb appeal and, thus, the value of your property. 
Enhance Your Quality Of Life

: Enjoying space you can be proud of and relax in makes the outdoors feel like just another extension of your home. Whether you'd like to relax with a good book or have guests over to enjoy a nice outdoor dinner, landscaping design can help create that space.
---
Contact Roots 'N Shoots To Start Designing Today
We are so proud to be known as one of the leading landscape design services company in Chelmsford. For this, we would like to give the entire credit to our valued residential and commercial clients who have been trusting our skills, passion, and abilities for years.
Contact Stevhan at 617-862-7498, or via email at Stevhan@Rootsnshoots.com to get your free quote for your own landscape design services. We'll make sure your landscaping is done beautifully, tastefully, and to your satisfaction.
Book an appointment today!